Document List


PDF document handlers are a great way to distribute content in a very cost effective way.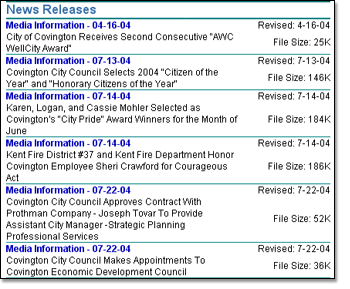 Notice in this display list that for each linked PDF file, there is a title, description, revision date, and file size.

File size is calculated automatically by the server. File naming can be handled automatically by the server, making sure that files with duplicate names don't overwrite one another. All other information is editable by the user.